HI!! I know you were expecting a Totally RawKin Design or a great story from Totally RawKin Designs today but today we are doing a blog swap from The Classy Closet with Keep It Classy Jen! Totally RawKin designs will be over at my site Faith, Hope & Love (if not today VERY soon) and I will be here at hers! How RawKin is that?
I wish that I could offer you a great scrapbooking design but alas I will have to have Totally RawKin Designs teach me how to scrapbook BEFORE she teaches me how to design those amazing designs! So instead I am going to tell you a little bit about me - share a picture or two (which I see Totally RawKin Designs does as well!) and hopefully do Totally RawKin Desgins some justice!
I will start with the basics....I am Carissa from Faith, Hope & Love! I started blogging when my husband Aaron and I started the adoption process in February of 2007 and just kept going when we brought our twins home from South Korea in October of 2008! Our daughter known as Little Princess and our Son known as Little Man will be TWO on Monday - so maybe now is as good a time as any to learn how to scrapbook! This is me and my family:
I stay home with Little Princess and Little Man but I like to do many other things! Currently I am working on sewing custom clothing for little boys and girls and designing hair bows for little girls! I sell these things with my partner at Cutest Baby on the Block! We actually just received the rights to make and sell the adorable designs from ModKids as well as sell the patterns and we are working on revamping the bow designs as well! So I guess that while I don't have any RawKin scrapbook designs or tools for you I do have something creative!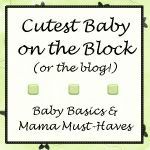 I am off to let my creative juices keep flowing to create the perfect Mickey and Minnie Mouse theme birthday party for Little Man and Little Princess! Thank you to Totally Rawkin Designs for letting me take over for the day! I hope you all enjoyed my post and hopefully later today I will have Totally Rawkins Designs post up at Faith, Hope & Love and if not watch for her to tell you when it is up and come over and leave her some comment love!